Patel Integrated Logistics Limited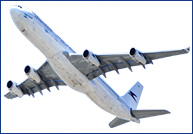 The birth of Patel Roadways Ltd. (PRL) began with Asgar Patel driving his first truck himself - having been entrusted with his first consignment from Glaxo. It was not long after this that Patel Roadways evolved into a brand that evoked an emotional sentiment amongst people and grew to have 800 branches all over India.
To fulfill the ever changing dynamism of customers' demands, Patel Roadways Limited expanded it's business to warehousing & secondary distribution, door-to-door pick-up and delivery and provision of a one-stop solution. It has moved up the value chain towards the express cargo segment with the launch of its flagship product "Patel Retail" which is a time bound service at the highest quality and competitive prices. With markets moving towards smaller loads, 'Patel Retail' will add extra convenience for its customers, with its committed transit schedule and online tracking system. Apart from moving heavy-duty goods like metal sheets, machinery and farm equipments, PRL will now render movements of engineering products, textiles, auto parts, pharma, computer hardware and peripherals among others.
With a network spanning 500 stations countrywide, investment in IT, state-of-the-art technology and an Advanced Tracking System coupled with containerization of its entire fleet, Patel Roadways handles around 5 lac tons of cargo worth billions annually and till today boasts of a distinctive edge over its competition.
Back in the 80s, retail courier business grew in leaps and bounds augmenting with it a corresponding need for consolidation of cargo for the string of courier companies across India. This gave Patel the idea that he could become the Courier of Couriers and soon Patel On-Board Couriers Ltd. (POBC) was launched and became a soaring success.
As part of its strategic plans, PRL & POBC merged to become Patel Integrated Logistics Limited offering unified logistics solutions through surface, air and sea transportation and Door-to-Door Express Service all over urban & rural India. By providing a new service ranging from door pick-ups and deliveries of small packages, from the consigner to the consignee, to transportation and warehousing and well as distribution, Patel Integrated Logistics Limited has covered the entire gamut of logistics services.
Patel Holdings Limited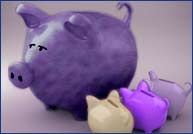 Patel Holding Limited is a Holding Company of the Group and has got diversified investments of the Group. The company is also into lending money against tangible securities to sound, reliable Corporates. To augment the company's liquidity, the Company also strategically invests in selective stocks.
The Company is embarking on building warehouses, meeting international standards, thereby augmenting the Company's revenue.
Natasha Construction Projects Pvt. Ltd.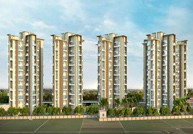 Sirocco Grande, Pune by Natasha Construction Projects Pvt. Ltd. (NCPPL)
In collaboration, Natasha Construction Projects Private Ltd. & Benchmark (a well established Developer) recently launched 'Sirocco Grande', in the upcoming residential hub near the Mumbai- Pune Express Highway. A lucrative investment consisting of 5 Towers with 14 Floors, this upcoming project stands tall in the airy ambience. Having close proximity to the IT Park (Hinjewadi), a pollution free environment, excellent architectural planning, abundant lifestyle features and most importantly complete freedom, Sirocco Grande is yet another of the Company's landmarks offering a great opportunity for both a grand living and investment.
Natasha Riverdale (NRD)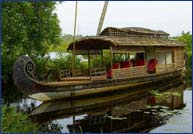 A House of Patels project spread over 50 acres of lush green contiguous land along the banks of rustling river nestled in Vaikom, close to Kumarakom, Kerala. The Group plans to develop NRD into a one-of-its-kind project comprising of Individual Plots, Villas, Swiss Homes (Senior Citizen Homes), Resort, Wellness Centre, Boating Club etc. NRD will be a heaven for the discerning owner, truly Paradise in God's Own Country.
Village
KAKKANAD
As The Village move in to new cities to join in the hustle and bustle of life, The Village desire to go back to the simplicity and warmth of our small towns and villages. Village sustains a sense of old world English charm with its stone walls, cobbled streets and lush meadows. With our 24 exclusively designed villas, nestled on the green slopes of the city of Kakkanad, The Village brings together the best of both worlds, access to all that a city can offer at the same time, shut away from it and divulge into the serenity of a village. At Village – you are at home again.
Reza Traders LLC, UAE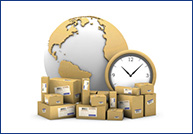 Reza Traders LLC is the Trading Company of the Group set up in the year 1981. The company is predominantly into trading of timber logs and leather items. Keeping in perspective the ever growing consumer & commercial demands, the company co-ordinates exports not only in the U.A.E., but world-wide as well.
Besides the above, the group is also involved in various projects in the Middle East where they support young entrepreneurs to grow their businesses by virtue of Joint Ventures and/or Investing with them.
WSP Realty, UAE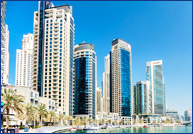 In 2008 House of Patels launched their Real Estate arm in Dubai, WSP Realty. The Real estate division is driven by passion, quality and professionalism to provide best advice and service. The company has gained many high profile clients, which includes landlords, investors and organizations, both local & international. To ensure the best deals, properties are listed in detail below to facilitate easier selection. The Company facilitates customers to select properties by builder, location and price range. The Company employs multi-lingual staff with a thorough knowledge of all Real Estate launches in Dubai and its enhanced "Agents Network Program" is ideally suited for the clients.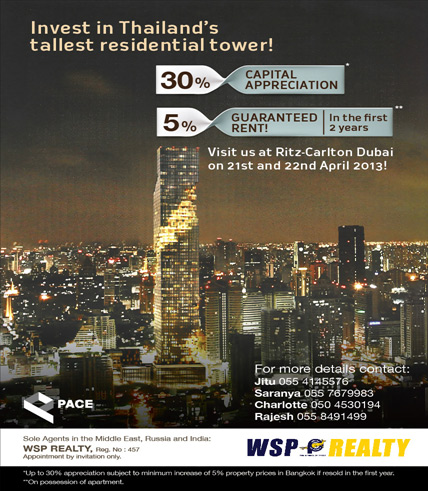 In April 2013, Mr. Asgar Patel launched a marketing campaign in the UAE to promote investment in the tallest tower in Thailand –
The Ritz-Carlton Residences, MahaNakhon.
WSP Realty a House of Patels' company in the UAE, acquired the project's marketing and sales rights for India, GCC and Russia. Besides promoting this top dollar investment, Patel himself has invested millions in this project, one valued at over AED 2.25 billion ($640 million). Being the tallest building in Thailand at 314 metres (1,030 feet) and 77 floors, this iconic tower also has the privilege of the grandeur & service of the Ritz-Carlton. Featuring hotel, retail and residences, 194 units of The Ritz-Carlton Residences Bangkok, were priced at an initial figure of approximately $1m, making it one of the most expensive condominiums in Bangkok.
Other Real Estate Activities – USA & Thailand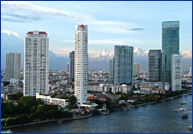 Besides it's lending activities in Mumbai, the Group is also in the business of underwriting several builders for property in USA and Thailand. In a short span of time, the Group has developed a good network of clientele and are catering to various strata of individuals/corporate bodies.